Welcome back dancers! I hope that everyone enjoyed their summer break and are rested and ready for our fall sessions.
Belly Dance Basics will be continuing at our same time and place at the Bremerton Dance Center!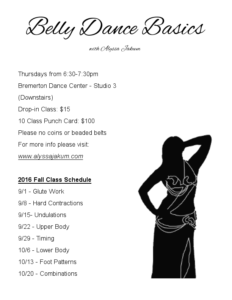 Also offered this session is Finger Cymbals 101, a special 6-week workshop focused solely on playing our instruments with an emphasis on technique and timing. Please bring a pair of finger cymbals, supplies to take notes, and a can-do attitude.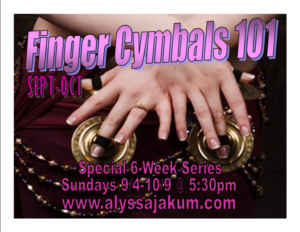 I am so excited to be back with all of my lovely students and I look forward to our time together in the studio.
You are all amazing and beautiful, I hope to see you in class soon!
Alyssa